NEWS AND EVENTS
NATIONAL
Cecchetti National Summer Conference 2018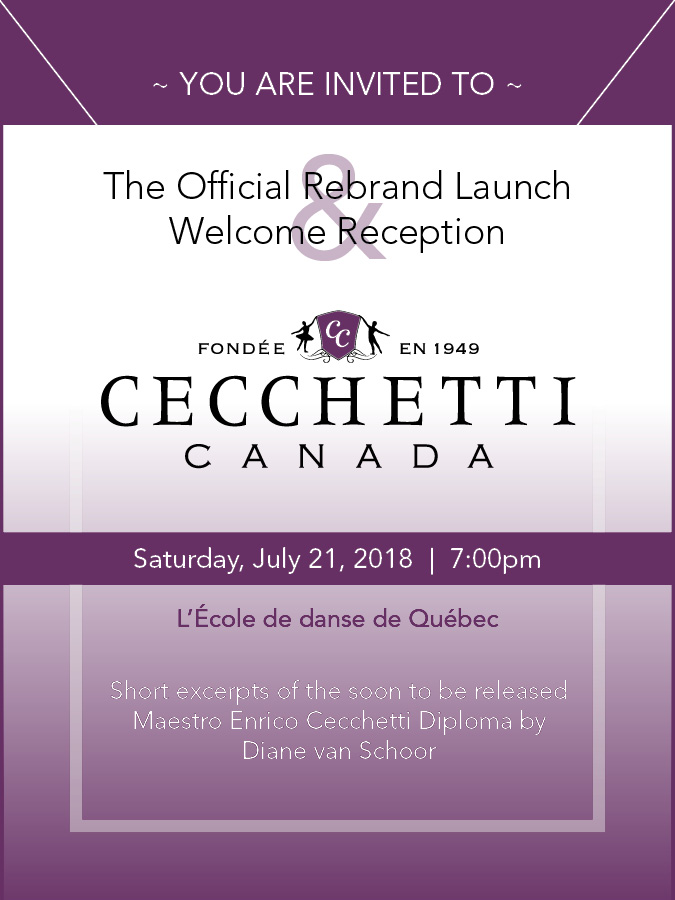 July 21st to 27th
Québec City, Québec

The Cecchetti Quebec Committee is proud to host the 2018 National Cecchetti Conference in wonderful Quebec City at the beautiful studios of the Quebec School of Dance.

Featuring Ms. Diane van Schoor for the first time in Quebec in over twenty years, we also have the pleasure of welcoming Suzanne Plante, Christine Richardson, Joëlle Turcotte and Jane Wooding to our faculty.

Enjoy a week of dance for teachers and students from Grade 5 to Diploma levels.

Following a lovely evening on the Dinner-Cruise, take advantage of the scheduled Day Off, Tuesday July 24th to relax and rejuvenate. Classes will resume Wednesday, July 25th.

Cecchetti Conference Communiqué de presse

Cecchetti Conference Press Release

Formulaires d'information et d'inscription
Paquet d'information

Pour réserver une chambre, cliquez ici.

Information & Registration Forms
Information Package
To book a room, click here
Program
For Students
Ballet Classes
Grade 5 to Advanced 1 Syllabus
Bollywood
Classical Repertoire
Yoga-stretching
A Student Performance on the last day.
For Teachers
Ballet Classes
Advanced 2 & Diploma Build-ups
Advanced 2 & Diploma Syllabus
Associate Preparation
Yoga-Stretching

Guest Faculty, click here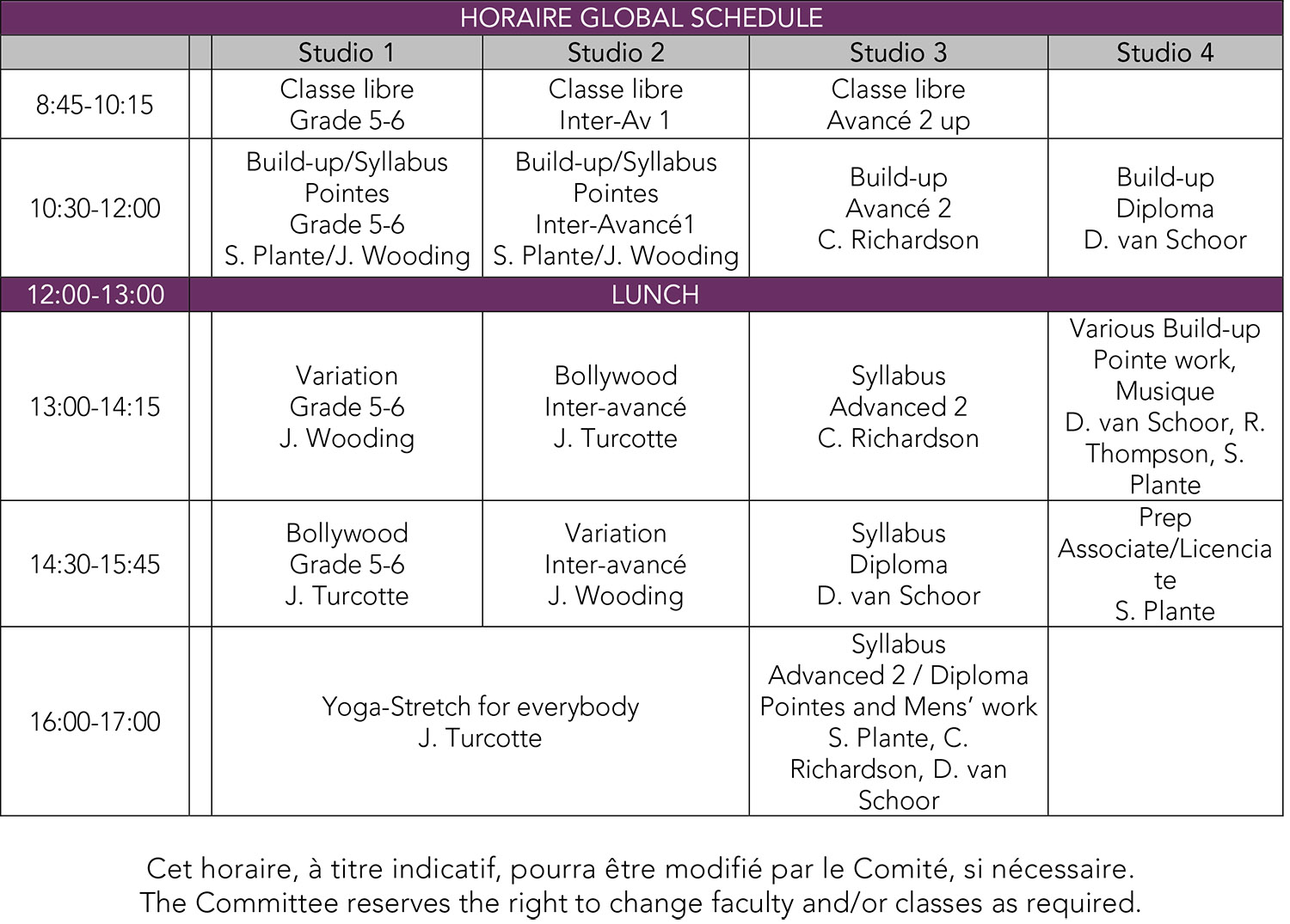 ---
INTERNATIONAL
2020 Cecchetti International Competition
Information for the 2020 competition will be posted when available.